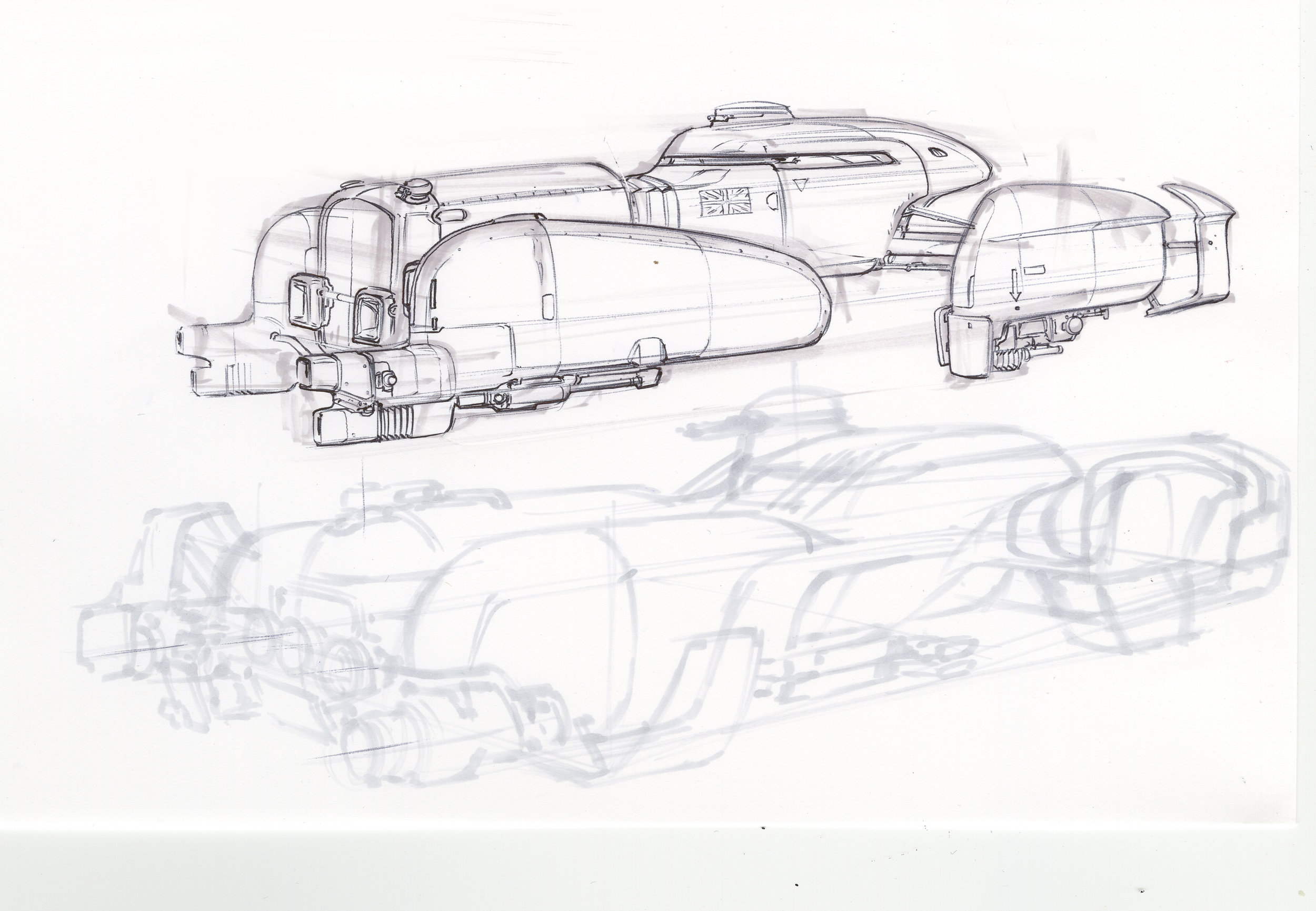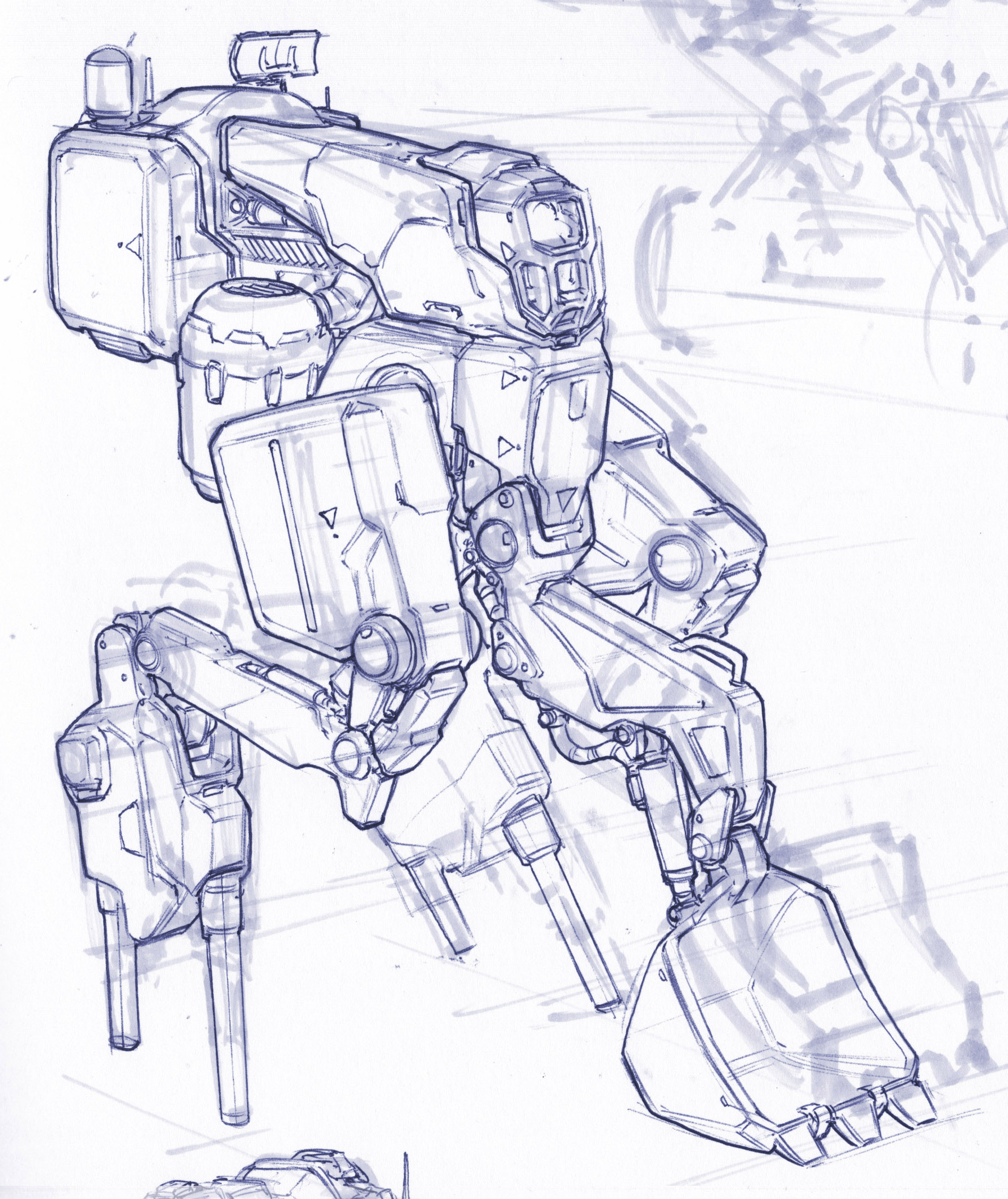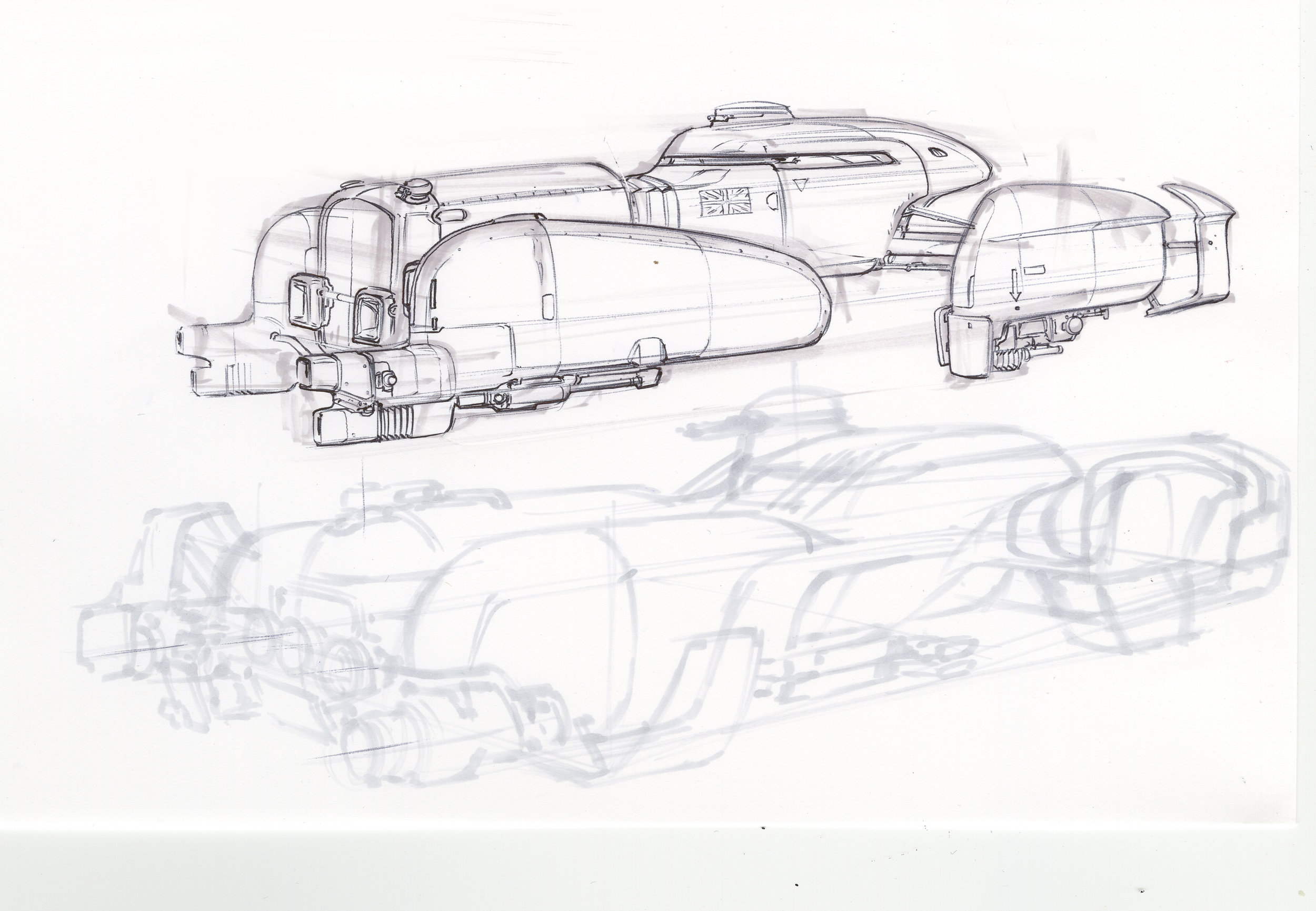 Konstruktion Mek II
Replace feet with wheels, and the mechiness begins to dissolve into something more contemporary, but imagine that the suspension has balancing, load leveling, and can raise or lower the entire chassis to "put a shoulder into" every scoop as needed. Someone want to animate it?
Four pages
Various looks at the ol' Moleskine.
"Tonka Inspiration Lasts A Lifetime." I
Sketchswap Linework
For Vaughan Ling to render up!
"Tonka Inspiration Lasts A Lifetime." II
Desmoduellers
Look what I get in the mail: free drawing paper!
Sketchswap Linework
Lines for Lorin Wood to make beautiful and colorful!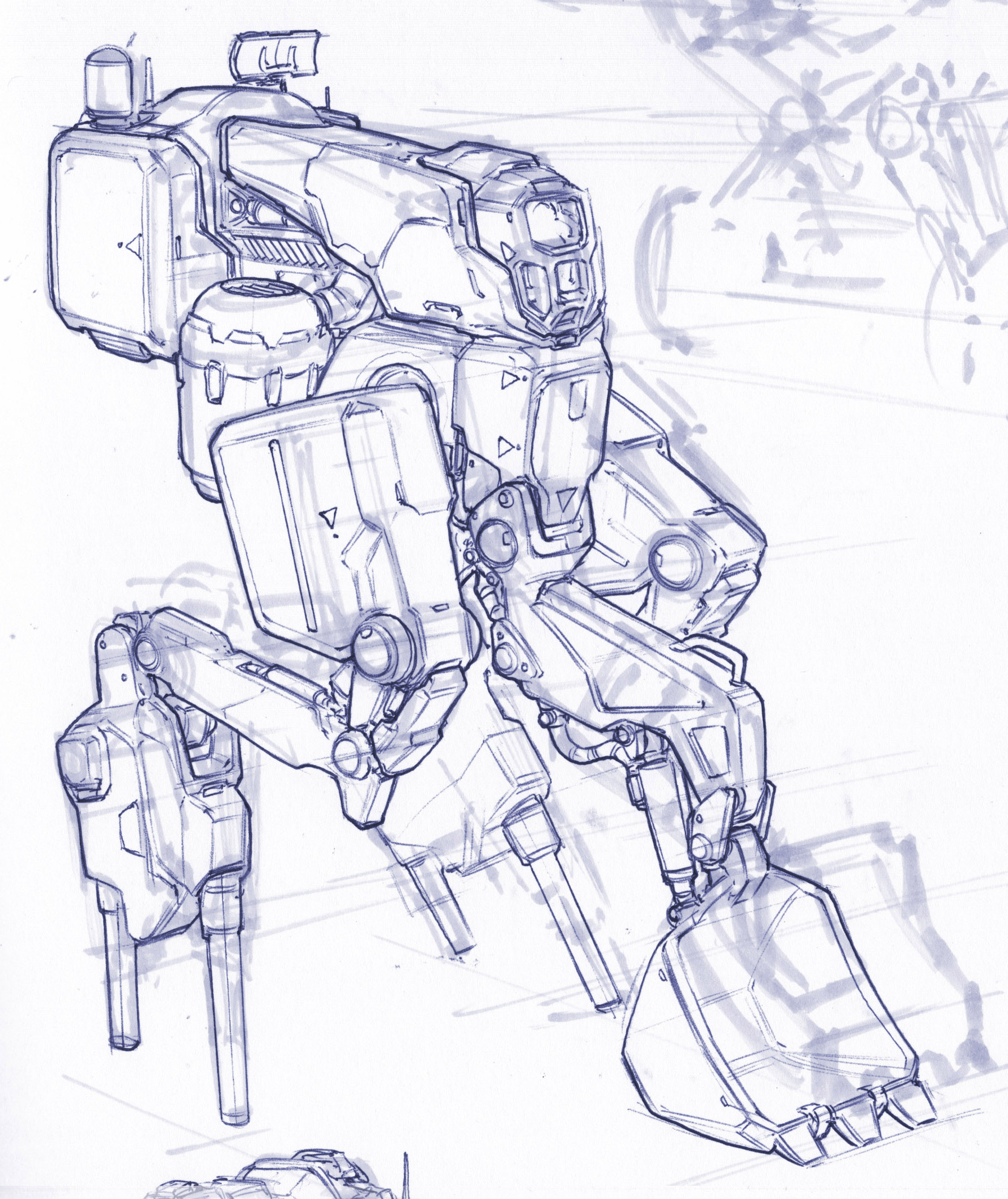 But harvest time is when I need you the most!
Fire Supression equipment
Tarmak fyretruks
Heavy aerodrome mobile fire supression equipment.
Burly tires. 'Merican soul sheet metal explorations.
Space Hunk
A bit of a different proportion of stellar mobility.
Grocery Getters
Appropriate mobility for short trips to the store by yourself.
Garbage Patrol
Semi-parole work program...convicts on good behavior get jobs driving city vehicles, like mobile garbage compactors. Secure cell cockpit with sleeping quarters in rear.